Maa Varahi Devi, Devidhura Mela
Maa Varahi Devi Temple is at a distance of 45 km from Lohaghat in the district of Champawat, Uttarakhand. India. Devidhura is situated at an altitude of 1850mt,Easily accessible by road  from lohaghat on the way to lohaghat-haldwani highway.On every "Shravani  purnima ", devidhura festival is celebrated
Originally Devi has cave temple, The original cave temple is beautiful. It is small and congested but is very beautiful. It has a calming effect and you can feel the divine atmosphere in the cave temple.
Devi original idol is wrapped in red cloth and in a brass box, it is believed that you cant not see idol with naked eye, it will make you blind .so till now no one saw this idol.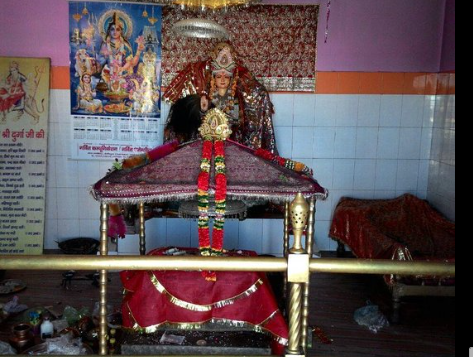 Devidhura Temple in Champawat  is  famous for yearly celebration of a fair, Bagwal Mela, " Bhagwal " means fight with stones. people gather and stones are pelted between groups ,people shield themselves with wooden shield,  people from Kumaon, Garhwal, Nepal in large number assembled here to witness the fair. It is held in the compound of Maa Varahi Devi temple on the day of Raksha Bandhan
"Wooden shield "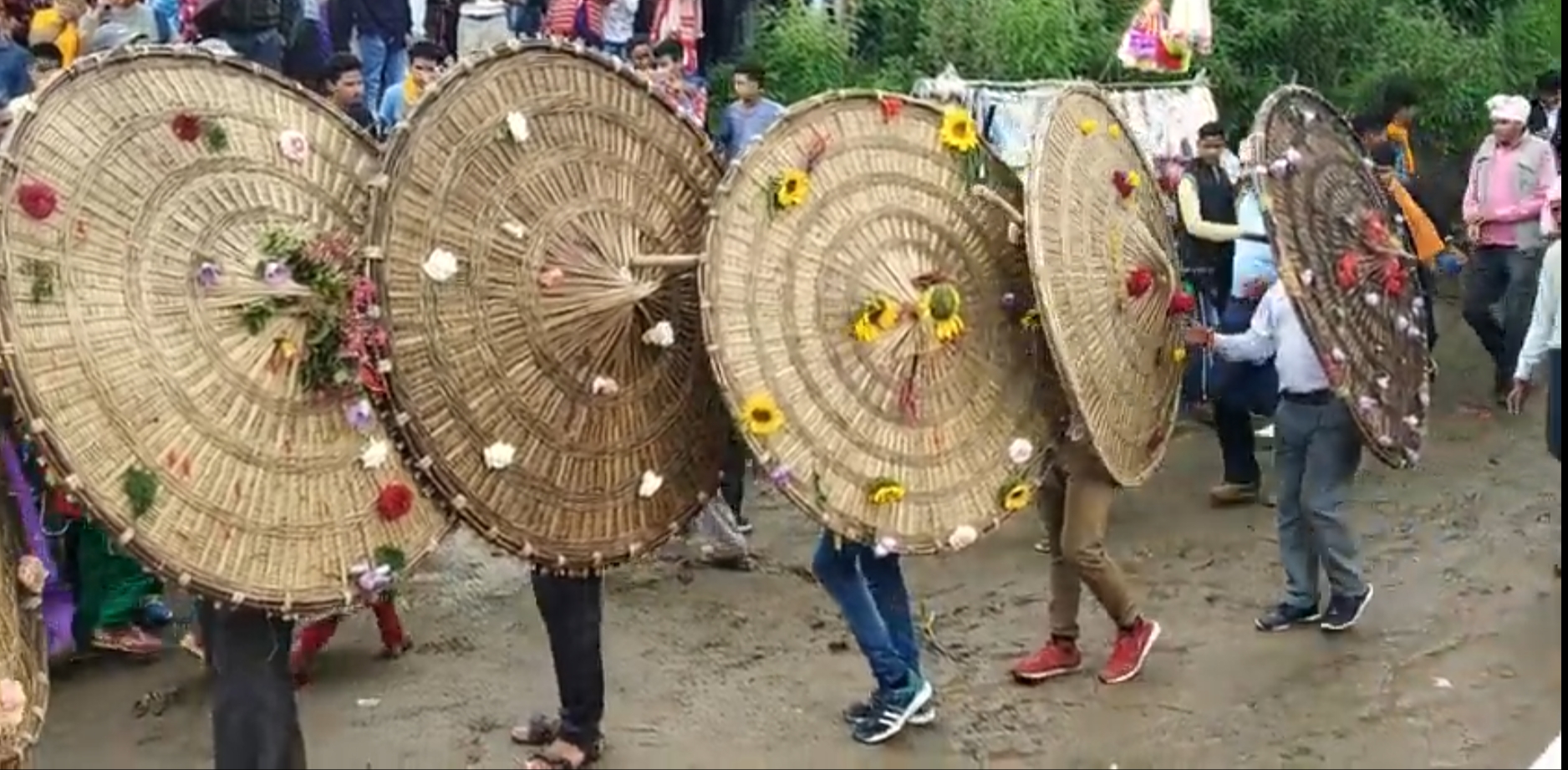 .Some beautiful pics are from the "battel of devidhura"
There is no written document in history but it is believed that Bagwal (Devidhura festival) used to be played in Katturi regime in Kumaon in sixth century.
The people of four khamas(Group of villagers) of the area, Chamyal, Gaharwal, Lumgadia and Walig play Bagwal on the day of Raksha Bandhan. It is believed that in the past there was a practice of sacrifice, but when it came to the sacrifice of the only grandson of an older lady of Chamyal Kham, the elderly woman made the puja of Maa Varahi for fear of genealogy. On the delight of the goddess mother, on the advice of the older people, the four khama  among themselves accepted the worship by shedding blood at par with a human sacrifice. Since then, Bagwal has been in a practice.
After announcing the end of  war ,  everyone greet each other and celebrate the mela .
in  recent years stones are replaced with fruits and flowers.After intervention of high court of uttarakhand in year 2013.
This is brief history .
Pic Source-Internet , Please like and share the post .