Tehri Dam-  Highest Dam Of India
The Tehri Dam is the highest dam in India and one of the highest in the world. It is a multi-purpose rock and earth-fill embankment dam on the Bhagirathi River near Tehri in Uttarakhand, Tehri dam is projected for  1,000 megawatts (1,300,000 hp) of hydroelectricity. it solve the purpose of irrigation for a large population .
Tehri Dam is a 260.5 m (855 ft) high rock and earth-fill embankment dam,and can be reservoir of  4.0 cubic kilometer.Dam proponents claim that the complex is designed to withstand an earthquake of 8.4 magnitude ..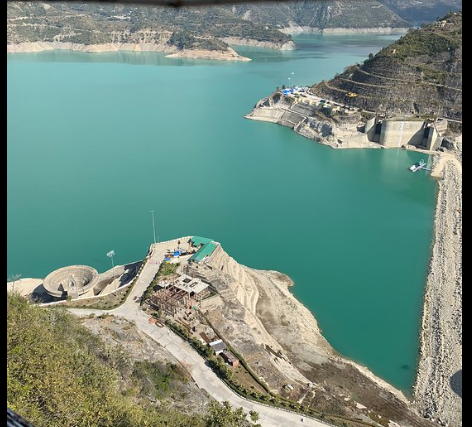 Tehri lake of dam has now emerged as a hot tourist place of Uttarakhand .The length of the lake is 42 km and depth of 262 meters. There are options of water sport activities like boat riding, Water Surfing, Banana Ride, Speed boating etc. with a minimal charges .
Tehri lake is situated around 22km from kanatal and 120km from Dhanaulti.for promoting the tehri lake as tourist place and adventure water game hub Tehri Lake Festival is also conducted .
There is good infrastructure available for water sport activities. Including scuba diving. As water is still there the activities are safe.
Tehri lake welcome you in this area.
Pics source-internet